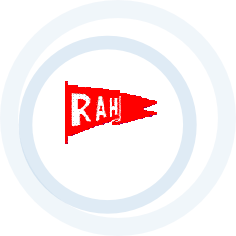 Call: 219.226.0539 or 219.670.0570

Copyright © All Rights Reserved - 2020 RAH Associates, Inc.

RDI, Inc is an ISO-9001-2000 certified manufacturer with over 700 employees worldwide. RDI's 90,000 square foot Shenzhen, China manufacturing facility. RDI is a manufacturer of many products including: Audio Alerts, Piezo Audio Alerts, Speakers, Headsets, Microphones, Potentiometers, Switches, Jacks & Plugs. Cable Assembly's and Connectors & Receptacles.

Cantherm Canadian Thermostats & Control Devices Ltd., manufactures and distributes bi-metal thermostats, disk thermostats, thermal fuses, thermal cut-outs, thermal cut-offs, motor protectors, temperature limiters, control thermostats, thermal sensors, NTC thermistors, PTC thermistors, NTC thermistor probes, thermostatic probes, and inrush current limiters. The company is part of Microtherm GmbH based in Pforzheim, Germany.
Power Partners, Inc

. – Is a TTElectronics Company, Medical and ITE safety certified AC/DC and DC/DC products (wallmount, desktop, open frame and enclosed) ranging from1W to 2KW. Constant current and constant voltage LED drivers.
Protek Power North America

– AC/DC power supplies (wallmount, desktop, open frame and enclosed) ranging from 15W to 650W specializing in medical and ITE applications. U.S. – based engineering support, offering standard and custom solutions.
Minmax Power, Inc.

– Regulated and unregulated DC/DC Converters (surface mount and through hole) ranging from 1W to 75W. AC/DC Encapsulated Supplies ranging from2W to 60W. Medical, ITE and Railway certified.



Cambion Electronics is a UK based manufacturer of electro-mechanical and inductive components. Cambion's product offering includes PCB sockets, PCB pins, RF coaxial connectors, solder terminals, spacers, inductors, and coils. Cambion's products are widely used in the military, aerospace and commercial markets. RAH & Associates is an authorized Cambion representative.

Sanmina, Inc. - Plastics facility is equipped with nearly 100 plastic injection molding machines with clamping pressure ranging from 28 tons to 1,000 tons. Our experienced tooling, process, quality and resin engineers work concurrently using a scientific molding approach to develop cost effective, highly reliable manufacturing solutions for medical, industrial, defense, multimedia, computing & data storage customers. Application of scientific molding combined with strategic partnerships with U.S. and Asian toolmakers enables delivery of cost effective very high quality plastic manufacturing solutions.

Falco Electronics Magnetics-based electronics components and modules products include: Telecom Magnetics, Power Inductors, Discrete Lan Magnetics, Connector Integrated Lan Magnetics (LANJACK), Power Magnetics, Power Factor Correctors, SMPS Transformers, Watt Hour Meter Current Transformers, Manufacturing facilities in Mexico, China and India.